Türkiye'de Mostbet
her gün spor bahisleri yapan ve evlerinden çıkmadan çevrimiçi kumarhaneler oynayan çok sayıda hayranı var.
Under-Cabinet Lighting Ideas For Interior Designers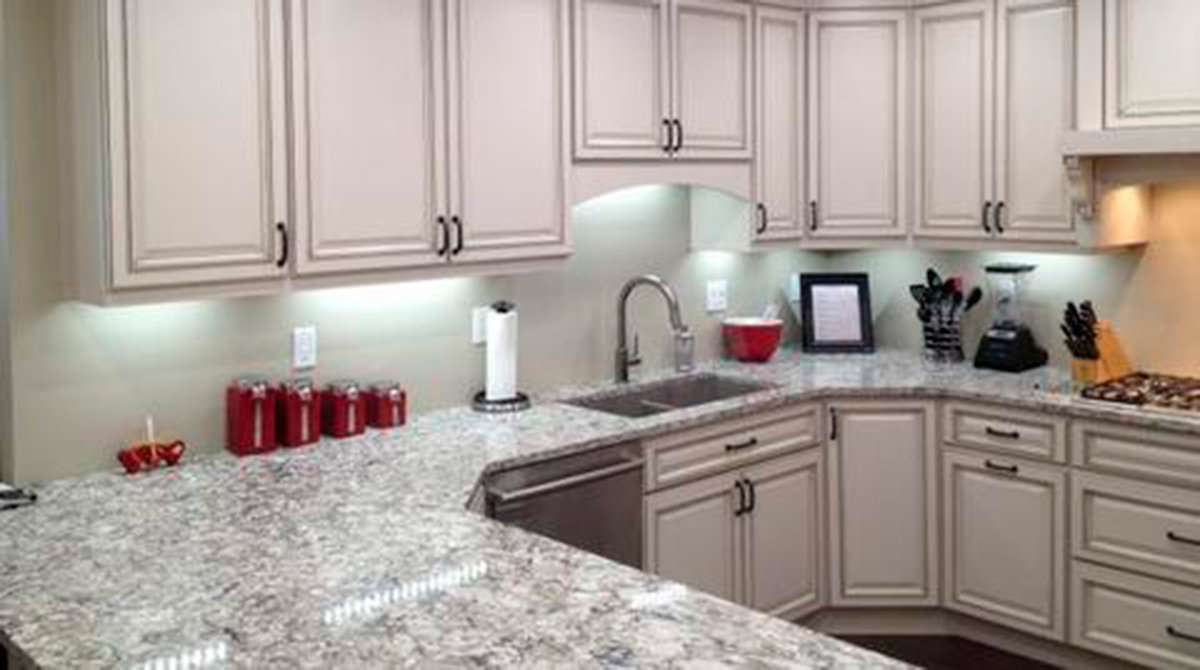 In most homes, the kitchen is more than just where people cook –it's also a great space to eat, read a paper, do homework or simply just hang out. And each of these different tasks has different light requirements. So while you need a bright functional light when you're preparing your ingredients on the counter, those lights can be a little harsh when entertaining friends and family, or when on one of those midnight snacking escapades.
Generally, today's modern interior spaces require the ability to shift levels of lighting between efficient workspace lighting and romantic or accent lighting. It requires some level of creative thinking and design to achieve the perfect balance. In this article, we share some of the under-cabinet lighting ideas you can easily implement to enhance the look of your cabinets in the kitchen, bathroom, dining room, locker room, etc.
What is Under-Cabinet Lighting?
Under-Cabinet lighting is essentially the light fixtures that are installed bellow cabinets. They're typically recessed, tagged away and dimmed down. Under cabinets are actually meant to enhance the look of your cabinets and other fixtures, and when correctly installed, they can make great accent lighting. Here is a quick look at different types of under cabinet lights;
Tape Lights: this is a linear type of lighting, often also referred to as ribbon lighting. They are flexible circuit board lights that you can literally fit in any space.
Light Bars: these are also linear lights that you can use to cast light across a certain length with impressive even illumination. You can find both fluorescent and LED light bars.
Lighting Strips: another great option when looking for cost-effective linear, flexible under cabinet lights.
Integrated Lights: as the name suggests, integrated lights are usually built into the underside of the cabinets while they're being installed. They offer quite a smooth and seamless appearance.
Puck Lights: these are small, round light fixtures that you can install underneath the cabinets. They're typically LED, but you can find some halogen options. The best part is they can run both on the mains or using batteries.
Generally, under-cabinet lighting kits can either be LED, incandescent, halogen, fluorescent, or Xenon lights, depending on your preferences. Fluorescent bulbs are long-lasting and energy-efficient, but they can be a little hard to conceal. Incandescent light on the other hand product soft yellowish light and they're quite cost-effective, but they generally don't last very long.
Where to use Under-cabinet lighting
Under-cabinet lights are quite robust in terms of functionality. They can work as accent lighting, ambient lighting or tasking lighting, depending on your space. These means you can install these lights anywhere you have cabinets, including the following areas;
Kitchen: this is perhaps the most common place you will find under-cabinet lighting. You can install them to create accent lighting, enhance your cabinets and simply create some low-profile, soft kind of task lighting.
Bathroom: This is another popular space that could use some under-cabinet lighting, especially the LED strips lights that you can safely tuck away. You can also install them as underfoot lighting below your full-length mirror.
Living Room: Under-cabinet lighting makes for a unique accent lighting in the living room. You can use them to shine some soft light on the built-in bookshelf, piece of art, wine fridge, reading nook, or coffee bar.
Walk-In Closet: you can either install them with your custom closet system to shine some light on your content or just above the floor to splash some warmth into your closet.
Laundry Room/Mud Room: these two spaces are often neglected, but adding under cabinet lights under your laundry cabinets can make this space lively. Under-cabinet lights in the mudroom will brighten up the and even work as task lights.
Office: four walls, a desk and a glaring bulb above your office desk can be quite uninspiring. Instead, you can consider installing LED strip light under your overhead cabinets, puck lights under your floating shelves or have integrated lights installed on your built-in wall cabinets.
We can't possibly exhaust all the possible places you can use under-cabinet lighting, but the above options should give you an idea of where these types of lights work best. You actually don't have to limit yourself to installing them under the cabinet. Feel free to install them on your countertop, above the sink, small appliances or work areas. Or you can simply use them to highlight your precious pieces of art and collectibles.