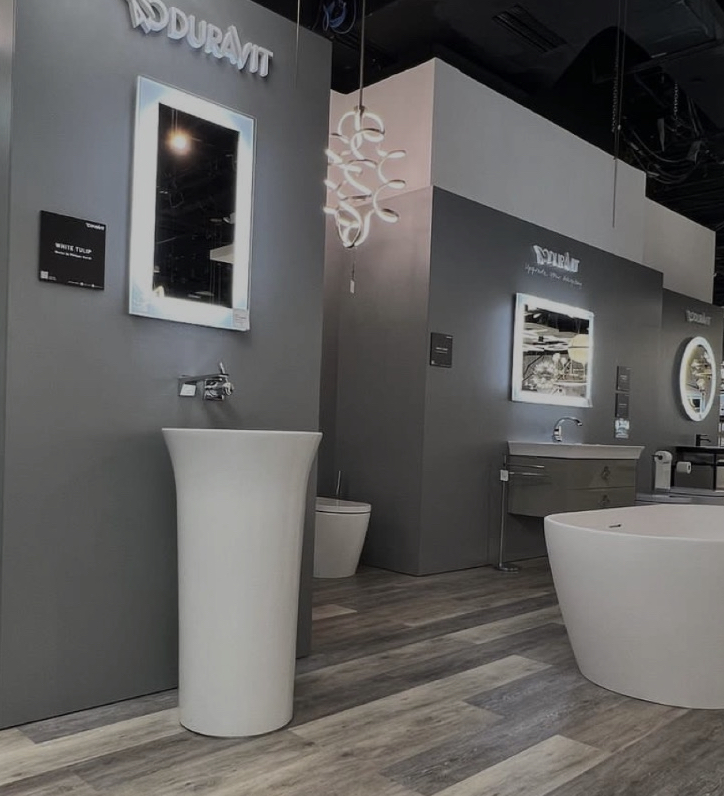 Style shouldn't end at the bathroom door. Duravit bathroom ceramics and bathroom furniture series are designed by renowned designers and manufactured by experts. They have been providing customers with the best quality, sophisticated functionality and attractive aesthetics for more than 200 years. We have made it our mission to Upgrade Your Everyday to a new level of comfort. Whether it's new construction, a renovation or setting targeted accents: With our high-quality bathroom furniture and our durable bathroom ceramics, you can create a stylish and relaxing atmosphere in no time at all by taking advantage of the interplay between shower, bathtub, faucets and accessories.

Prefer to see them online first? See below... And if you have any questions, please feel free to reach out to our Consultants directly.
SEARCH OUR DURAVIT SHOWROOM PRODUCTS
This is our online showroom collection. To see Duravit's entire collection on their website, click here.
If you need a different style, size or finish, please contact us by phone at
1-866-409-3436, via email or visit one of our showrooms. Special order merchandise is also available from these and other quality brands.
Visit our showrooms for Red Tag sale prices.